Good morning, everyone and Welcome to my new Followers!
I'm trying to make my way around to all of the blogs.
There's so much creativity in the mini community!
I haven't posted in awhile as I'm still really busy with
luggage sets and also some real world spring cleaning.
(I much prefer mini-making, lol!)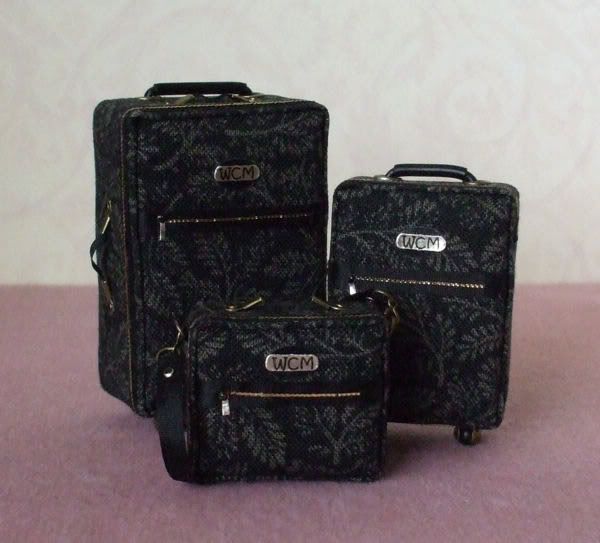 I'm also currently working on a custom order luggage set in 3/4" scale. It's very
challenging as I've never worked in this scale before. Has
anyone else tried 3/4" scale? It's a nice step for me as I have been
planning on making the luggage in 1/2" scale for awhile now anyway and
3/4" scale is halfway between one inch scale and half inch scale.
After I catch up on the luggage orders, I'm looking forward to switching gears
to either plants or 1/144th scale houses/furnishings. I am
preparing for another mini show so there's lots to do!

(My "to-do list" keeps getting longer. ;))


Speaking of which, I better get back at it. Toodles for now. :)