Random Number Generator
Then I plug the numbers into the random number generator ...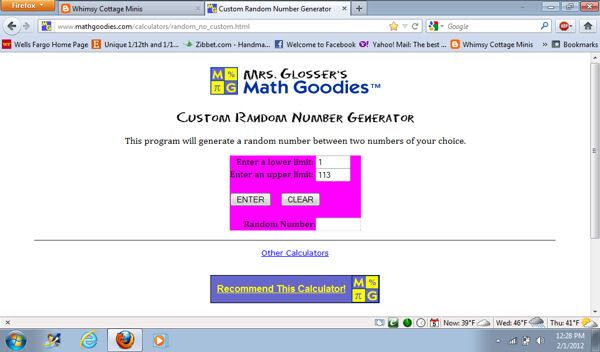 WINNER!!!
And the Winner is.... (drum roll, please!)...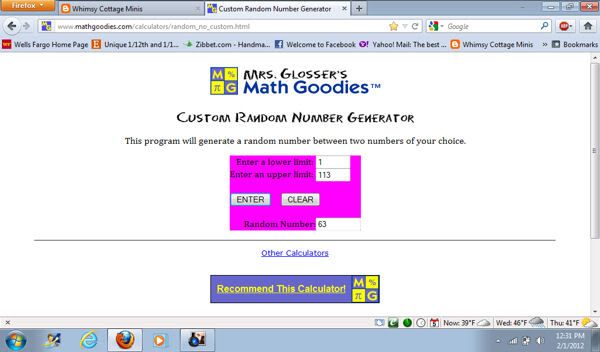 Mariana Belmonte!!!!!
Congratulations, Mariana. Please contact me
with shipping details and I'll get the
leopard print laptop bag
sent out to you right away.
Thank you, everyone, for participating in this Giveaway
and for following my blog!
I wish everyone could've won one, but that would mean
I'd be busy making laptop bags for the rest of my days. ;)