Wow! It's already time for the drawing. That went fast!
I printed all the names onto paper, cut out the names, folded each one,
and placed them into a beautiful vintage cranberry glass compote.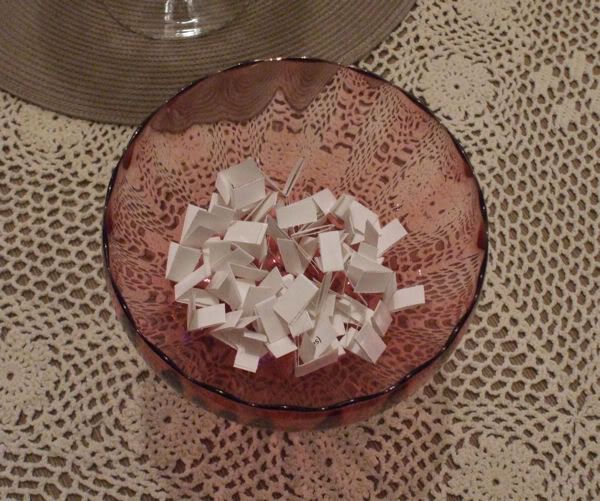 So many names can fit in such a small space! :)
I enlisted the help of my hubby, aka "Mr. Whims" to draw the name for me.
And the winner is .... (drum roll please)....
..... Snowfern! Congratulations!!!!
Snowfern, please send me your address so I can send your miniature laptop bag to you!

Thank you, everyone, for participating in my first ever Giveaway. I've discovered some great blogs I look forward to spending some time clicking around in all of them now. :)