Last week I was a busy bee making new luggage sets for my
Etsy shop
. I currently have five 3 piece luggage sets available.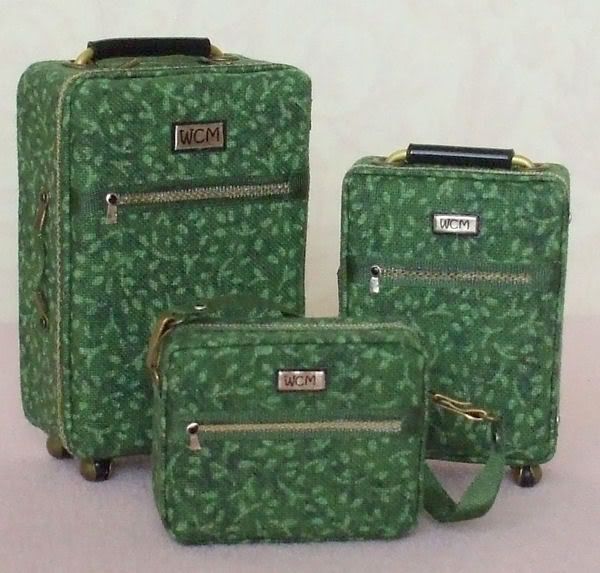 3 Piece Green Tapestry-look Rolling Luggage Set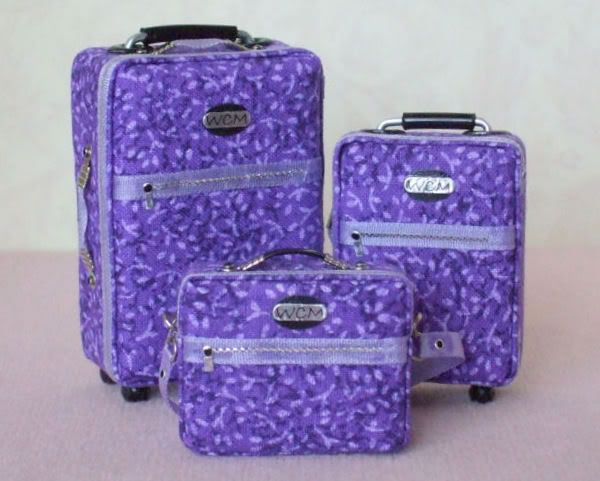 3 Piece Purple Rolling Luggage Set
3 Piece Black and Gray Rolling Luggage Set

My luggage design has been evolving for about 20 years now. Remember when roller luggage first came out and the roller mechanism was on the outside of the luggage? Well, no sooner had I perfected that design in miniature when the roller mechanism moved to the inside of the luggage! This was good news for life-size travellers but produced a few sleepless nights for me as I worked to miniaturize the latest version of travelling technology. ;)
The sets in my shop are currently three piece sets, but coordinating pieces such as purses, cosmetic bags, laptop bags, etc. are available for some designs. More coordinated accessories are in the works, so please do check back to see what's new!
And now I'm off to buy some more supplies so I can make more mini's! :)